Post by Willie Gunn on Oct 1, 2011 14:14:38 GMT
I was lucky enough to be invited the fish the River Em in Sweden. I was joined by Mark Melville Delfur head gillie and Ewen Anderson former Naver gillie presently working as a keeper, and local Em expert and fly tier Per Palm.. We flew from Edinburgh airport to one of Stockholm's lesser known airports with Ryan Air. Ryan Air take a bit of stick but I thought they were very good apart from the trumpet call on landing which took me somewhat by surprise. Per met us at the airport and we were soon on our way to the river Em. The Em is renowned for its monster Baltic seatrout and still holds the world record. I was slightly nervous of what to expect as my days of night time fishing for seatrout are long past but at 5 am Swedish time I was out on the river, the mist was coming off the water and the sky was just starting to lighten.
The estate that we were fishing is beautiful and very traditional, their website will give you an indication of what I am trying to describe.
www.hogsbytorget.se/em/pages/english/the-home.php?lang=EN
. The River itself was slightly larger than I expected with some slow sections as well as some well defined pools. The banks are lined with some ancient oak trees which were absolutely covered with acorns, I have never seen so many, I can you it is very disconcerting to hear an acorn drop 60 or so feet into the river when it is pitch black and the noise as they drop through other branches above you is quite interesting as well. It was Wednesday morning before one hit me square on the head and yes it hurts! Acorns sink which came as a surprise to me.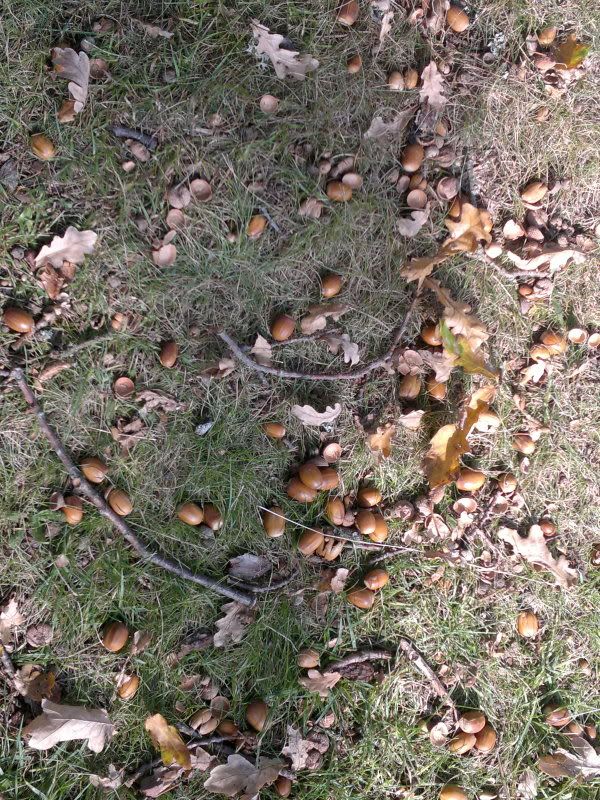 Part of the tradition is that there is no fishing below the bridge until after 10 to allow anyone not wanting to fish early still has some untouched pools to fish.
Our accommodation was the "big house"
and I had a bedroom which appeared to be used by royalty judging by the crowns and portraits.
The river was fished in the early part of the last century by English gentleman and is mentioned in Anthony Crossley's book The Floating line for Salmon and Seatrout. Anthony Crossley was a conservative MP but was killed in August 1939 whilst flying out to fish the Em. I find it interesting that a MP would be happy to fly across Europe just two weeks before war was to break out. We heard an interesting story about the English abroad in the thirties a rather heated discussion was taking place after dinner at the Em the Swedish hosts had suggested that Hitler was not really a bad chap and Crossley and his chums were pointing out his downsides. Tempers were being raised and Mrs Crossley tried to smooth things over by pointing out to her husband not to get so annoyed "as they were foreigners"
Enough of the history and background, the Graham Ritchie bit.
The Sea Pool.
The Pier Pool.
Lawson Pool.
Barrett Pool.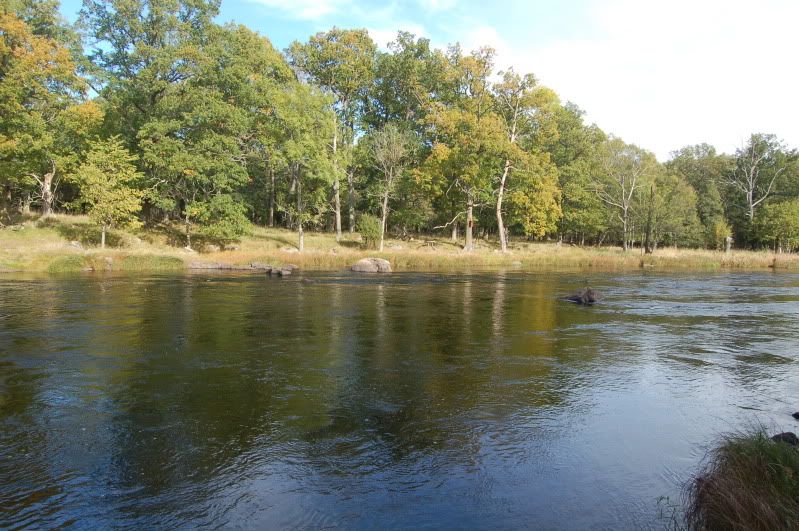 Smokehouse.
Pike from Barrett Pool.
AnkarCrona Pool
Snake Island looking down to the Home Pool.
Home Pool.
Looking up the Pike Pool.
The slots where they used to net the fish and stop them below the bridge.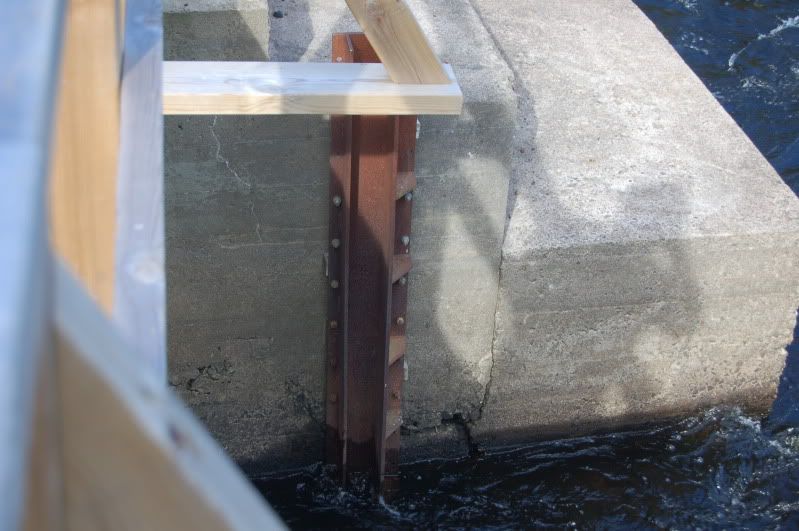 Island Pool and Old Man's Place.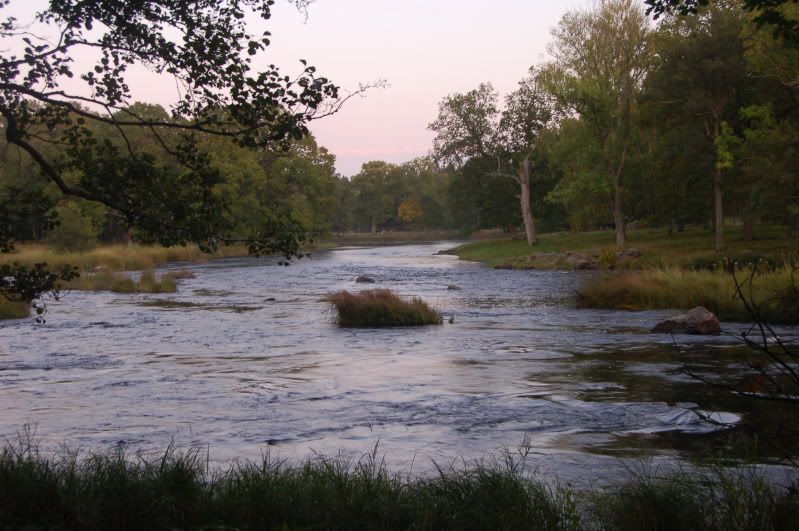 Fence Pool
i103.photobucket.com/albums/m151/williegunn/DSC_0066.jpg[/IMG]
Looking down to the Stone Pool
Looking up the Mill and Lock Pool.
The main road which you had to cross, warning the Swedes drive on the wrong side of the road and come at you from the side you least expect at 6AM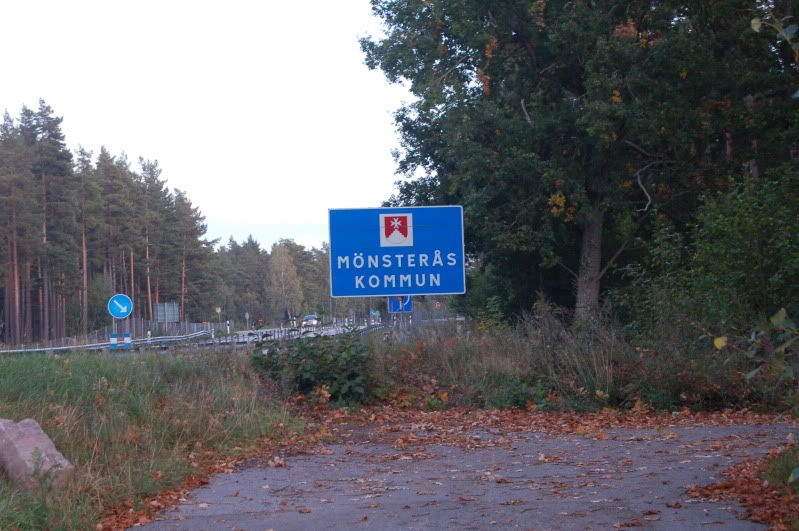 The safer way.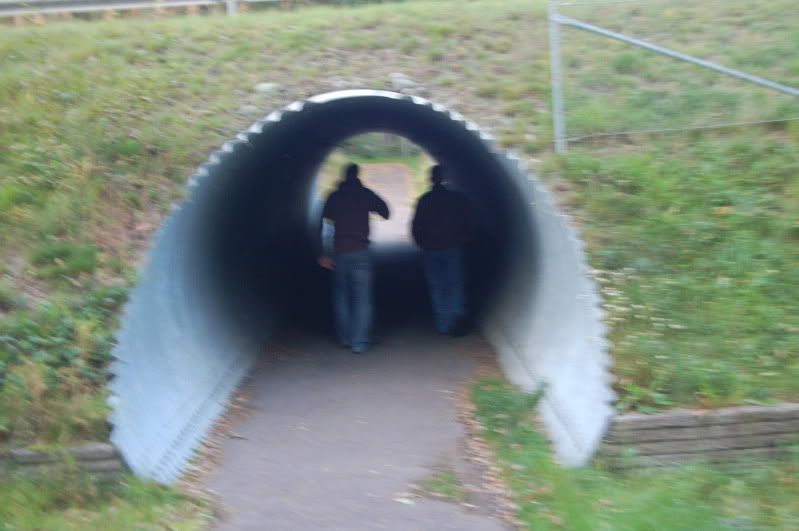 Big Coloured Salmon
Big Seatrout.
Fresh Salmon
Unfortunately nothing was caught by our party apart from a rather small pike by Per, the weather gods were against us with unseasonably warm weather and bright sunny days. I was viscously attacked by mosquitoes and my hand swelled up. Per took me to the local chemists but you cannot buy anti-histamine over the counter we then went to the doctors the practice nurse was wanting £170 before she would let me see the doctor but after a bit of smooth talking she gave me a couple of anti-histamine pills and my life as a Jeremy Beadle look alike was over.
Great trip, shame about the lack of fish, but I will return!